Here's your guide to start your summer off right with a melange of N/NE Portland events geared towards strengthening the social and environmental fabric of community!
This Must Be The Place: The Courtyard at One North Summer Party
Saturday, June 18, 2-6 p.m.
North Fremont & North Williams
The Boise & Eliot neighborhoods in North Portland are getting a new public space, and to welcome the community to the Courtyard, One North is throwing a summer gathering in the style of a classic neighborhood block party!
The Boise Neighborhood Association will be offering a free painting activity with paint donated from Metro and doors, windows and tiles supplied by the ReBuilding Center.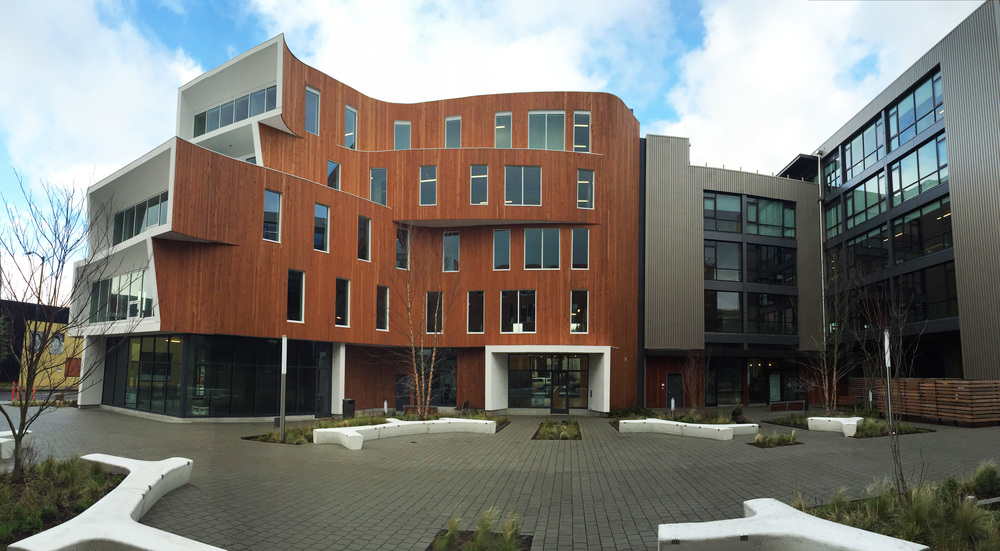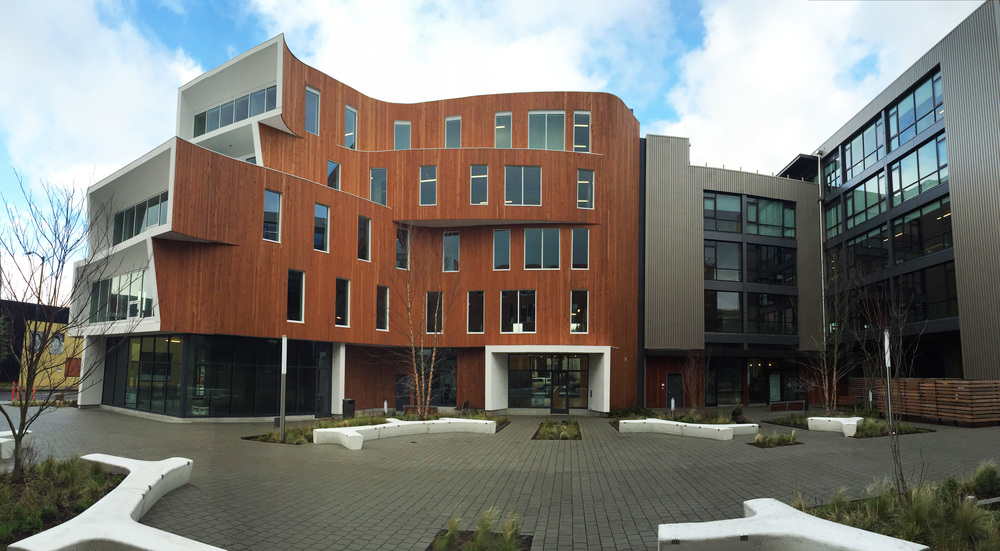 On June 18th, this community-centric event will celebrate the past, present, and future of the North Williams/Vancouver corridor with Music provided by Ural Thomas & the Pain, Farnell Newton & the Othership Connection, and Andre St. James.

Art presented by The Black Williams Project, historic walking tours given by neighborhood historian O.B. Hill, and spoken word poetry from the CENTER youth. Also on hand will be a plethora of local food and drink provided by New Seasons Market, Las Primas, Bread & Honey Café, POA Cafe and Whole Bowl!
Juneteenth Celebrations
On June 19, 1865, two years after the Emancipation Proclamation, Union soldiers brought Texans the news that the Civil War had ended and that the enslaved were now free. Juneteenth, the observance of that date, has become a national celebration of freedom. From June 14th – 19th join us in several celebrations in that spirit.
Juneteenth: Words Along the Way
Saturday, June 14, 6 p.m.
512 N. Killingsworth St.
North Portland Neighborhood Library's annual celebration on the lawn with words and music under the skies. There will also be a performance by PassinArt: A Theater Company that will inspire us with words of African-American ancestors. As always, we'll conclude with a make-your-own-sundae Ice Cream Social. (So whatever you do, don't eat dessert beforehand!) The program will take place on the back lawn of the Library; in the case of rain, it will be moved to the 2nd floor auditorium.
The Clara Peoples Freedom Trail Parade
Saturday June 18, 10:45 a.m.
Parade starts at NE 8th and Jarrett, and winds up at Russell and Williams.
We march to honor the memory of Oregon's Mother of Juneteenth, Mrs. Clara Peoples.
Bridging The Gap
Saturday, June 18, 12-7 p.m.
Legacy Emanuel Field, Russell St between Williams and Vancouver.
Fun ~ Parade ~ Community Vendors ~ Music ~ Family Activities ~ food Vendors ~ Live Entertainment ~ Kids Area ~ Hip-Hop Yoga ~ Spokenword
The Clara Peoples Freedom Trail Parade
Saturday, June 18, 10:45 a.m. to 12:00 p.m.
Parade starts on 8th & Jarrett, south on MLK, west on Russell
For information on For more information go to: www.juneteenthpdx.com
24th Annual Good in the Hood: Multicultural Music, Arts & Foods Festival
Good in the Hood (GITH) is a non-profit organization founded in 1990. Our purpose is to be a creative medium by which Portland residents, businesses and organizations can engage in music, food and resources while connecting people with experiences that strengthen unity in the community. The GITH Music and Food festival is the largest multi-cultural festival in the Pacific NW. This three-day music festival opens with a community parade that travels through Northeast Portland and ends at Lillis-Albina Park.
Good in the Hood Parade
Saturday, June 25, 11:00 a.m. – 1:00 p.m.
Parade starts from King Elementary School Park, ends at Lillis Albina Park.
Check the ReBuilding Center out on our float featuring music by Ural Thomas!
Good in the Hood Festival
June 24 – June 26
Lillis Albina Park, N. Flint St & Russell St.
For Good in the Hood's free events calendar (including a kick-off party and mixer) and to learn about volunteer opportunities check out their website:
City of Portland Sunday Parkways
June 26, 11:00 am to 4:00 pm
N. Mississippi Ave & Ainsworth
Sunday Parkways promotes healthy active living through a series of free events opening the city's largest public space - its streets - to walk, bike, roll, and discover active transportation while fostering civic pride, stimulating economic development, and representing the community, business, and government investments in Portland's vitality, livability, and diversity.
On June 26th, thousands of smiling faces will gather in North Portland to bike, walk, and roll across the double loop 9.5 mile scenic route that glides along the Willamette Boulevard and over to Peninsula Rose Garden, Arbor Lodge, Kenton, and McCoy Parks. While you are there, enjoy a spot of good food, good laughs, and good music!
Stop by N. Mississippi Ave and Ainsworth to see the ReBuilding Center in action, get free stickers and play games!